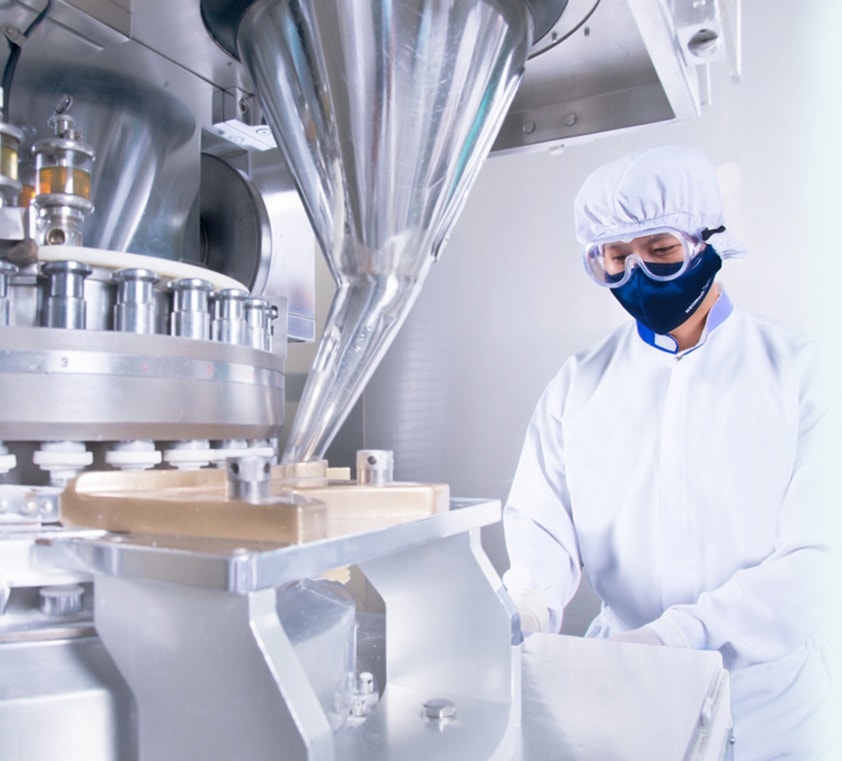 MANUFACTURING & QUALITY
We are dedicated to achieving the highest levels of quality in product development, manufacture, supply and sale to customers.
Quality Assurance and Quality Control are integrated into all services and operations that support our business. We strive for quality excellence in all we think, say and do.
The factory has the capability to manufacture many different types of products (cream and ointment, solid, liquid and drugs).
OPV has gone beyond the minimum GMP requirements to achieve the standards expected in the international pharmaceutical industry.
Our manufacturing equipment and facilities are selected to meet the high standards of quality and efficiency expected from our Multinational partners.
The facility does not handle any beta-lactam antibiotic, cytotoxics, sex hormones and any sensitising materials.