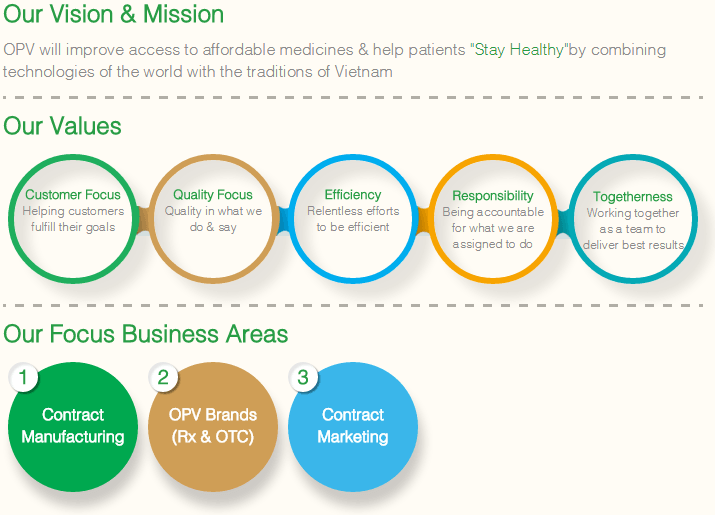 HOW WE OPERATE
At OPV it is about more than just GMP compliance. We not only meet, but surpass exacting pharmaceutical manufacturing standards  to ensure that the products we develop are the best that can be offered to the Vietnamese people.
Wherever possible we strive to be a sustainable company through our purchasing, operations and decision making.
We recognise that we are an important company in the lives of our customers, medical practitioners, our staff and the broader community. We try to uphold professional standards that reflect the trust given to us by those groups.